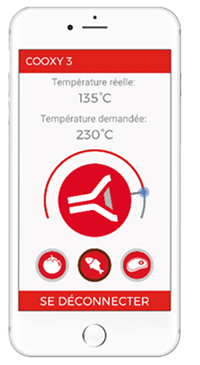 1 - Download the mobile app
For greater efficiency and safety, COOXY is operated from the mobile app. It's so simple and controls everything with ease! Temperature, cooking tips, an automatic cut-out - it's all under control and updated automatically. Once you've downloaded the app, you don't even need an internet connection! COOXY cooks perfectly, even in areas with no mobile phone reception.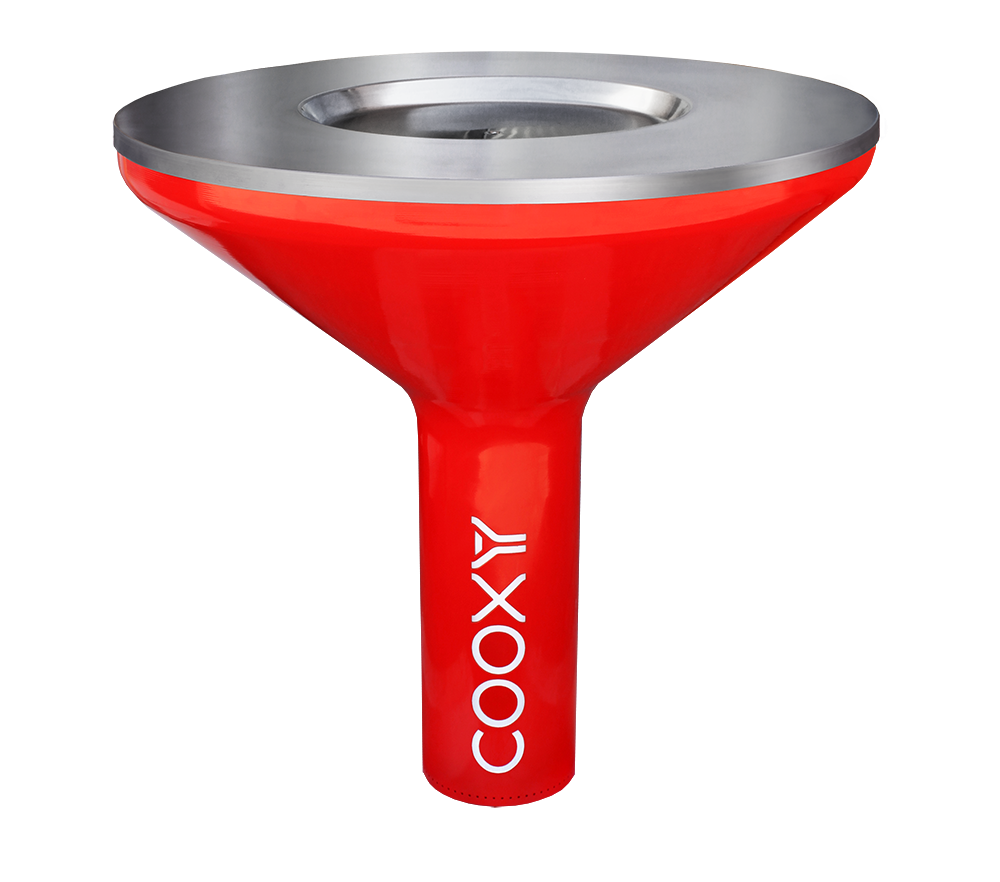 2 -Select the COOXY you wish to use
Activate Bluetooth on your mobile. Open the COOXY app and select the COOXY you plan to cook on. Get close enough to the COOXY device to pick up the Bluetooth signal.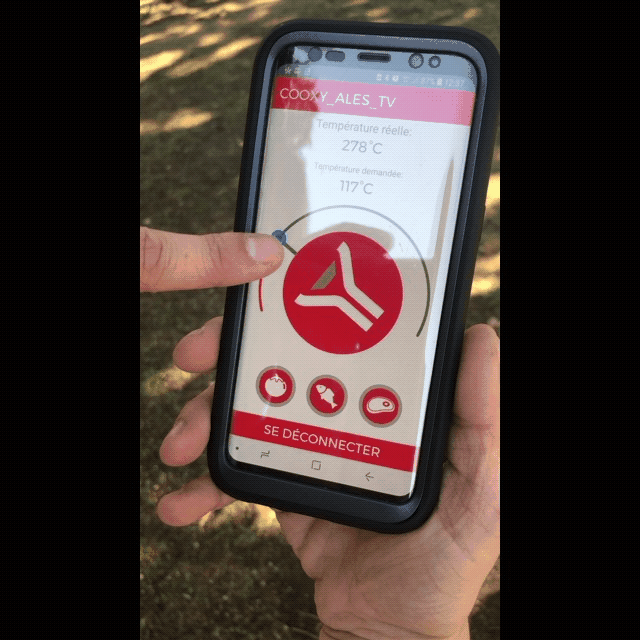 Control the COOXY using the virtual temperature control cursor. The COOXY is illuminated by green LEDs, which turn red as soon as the cooking zone heats up. The smartphone displays the required temperature and the actual temperature.